Furinture store in Baricentro
The Barimueble furniture store in the Baricentro shopping center (Barberà del Vallès) started it all in 1980. 40 years and 8 stores later a lot has changed. The only thing that remains intact is our mission: To sell the best furniture at the most affordable price possible. In our 1500 m² store you can find furniture, sofas, mattresses, tables, chairs, hallways, bedrooms, youth, living rooms and much more. Visit us and discover our furniture! We will wait for you.
Accessibility
The accessibility of our stores
Accessibility
Wheelchair accessible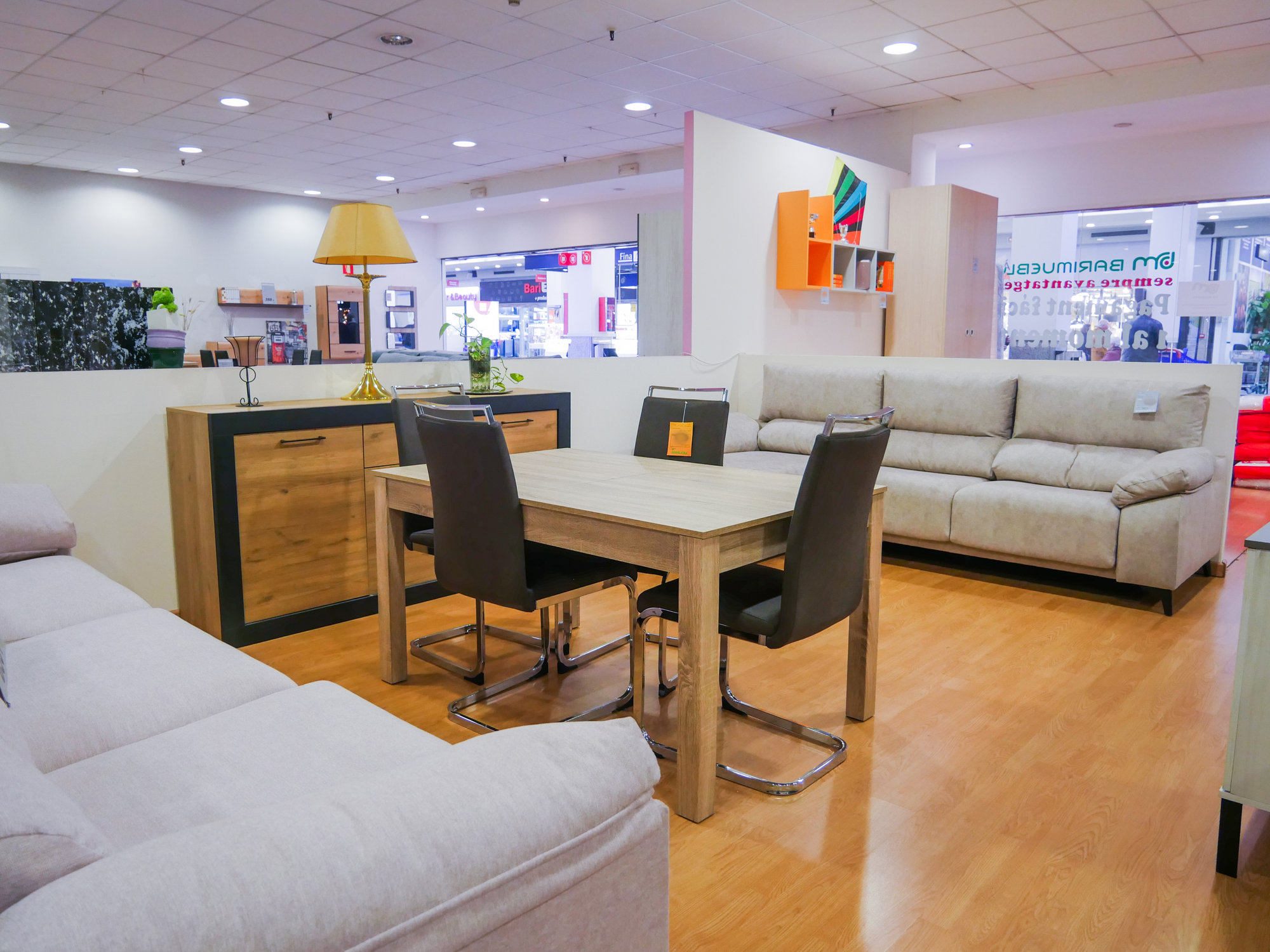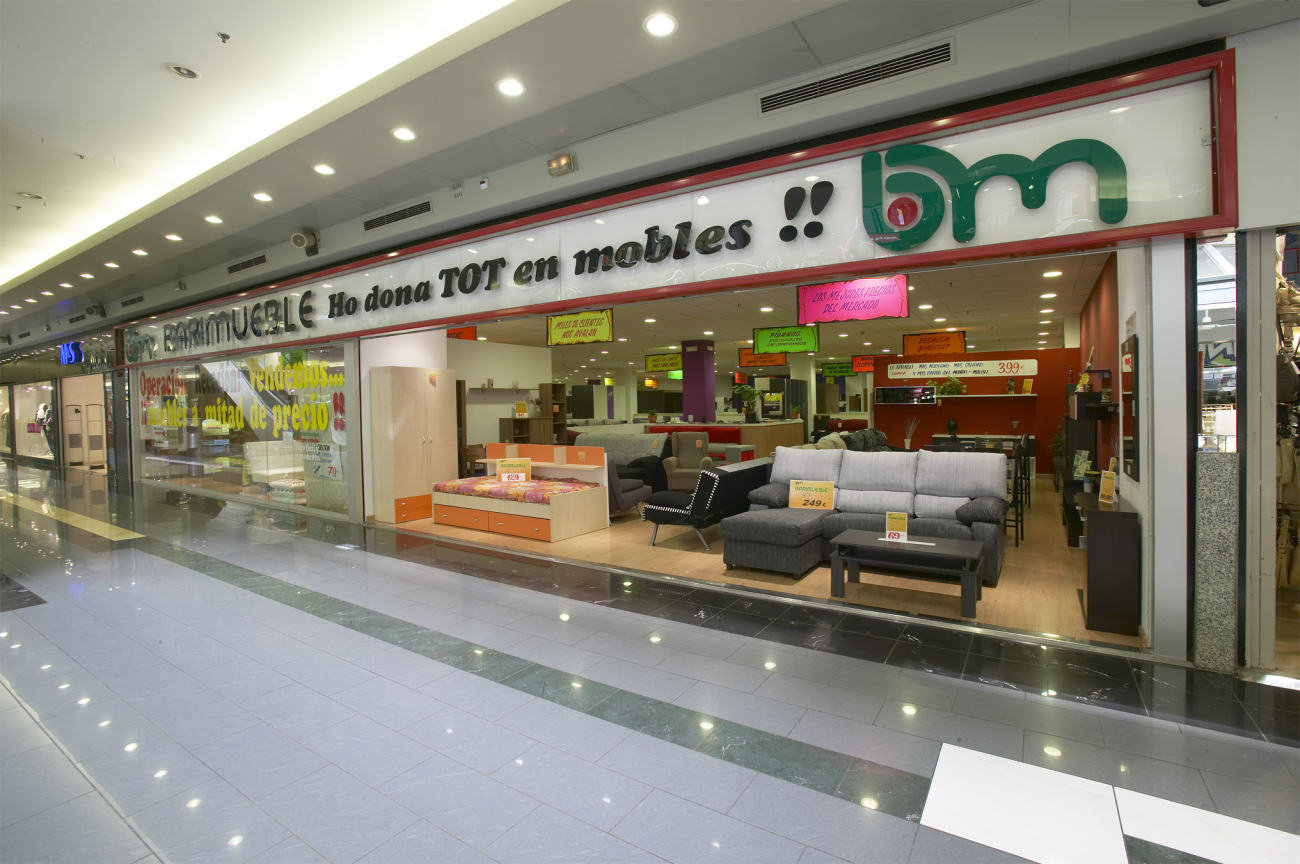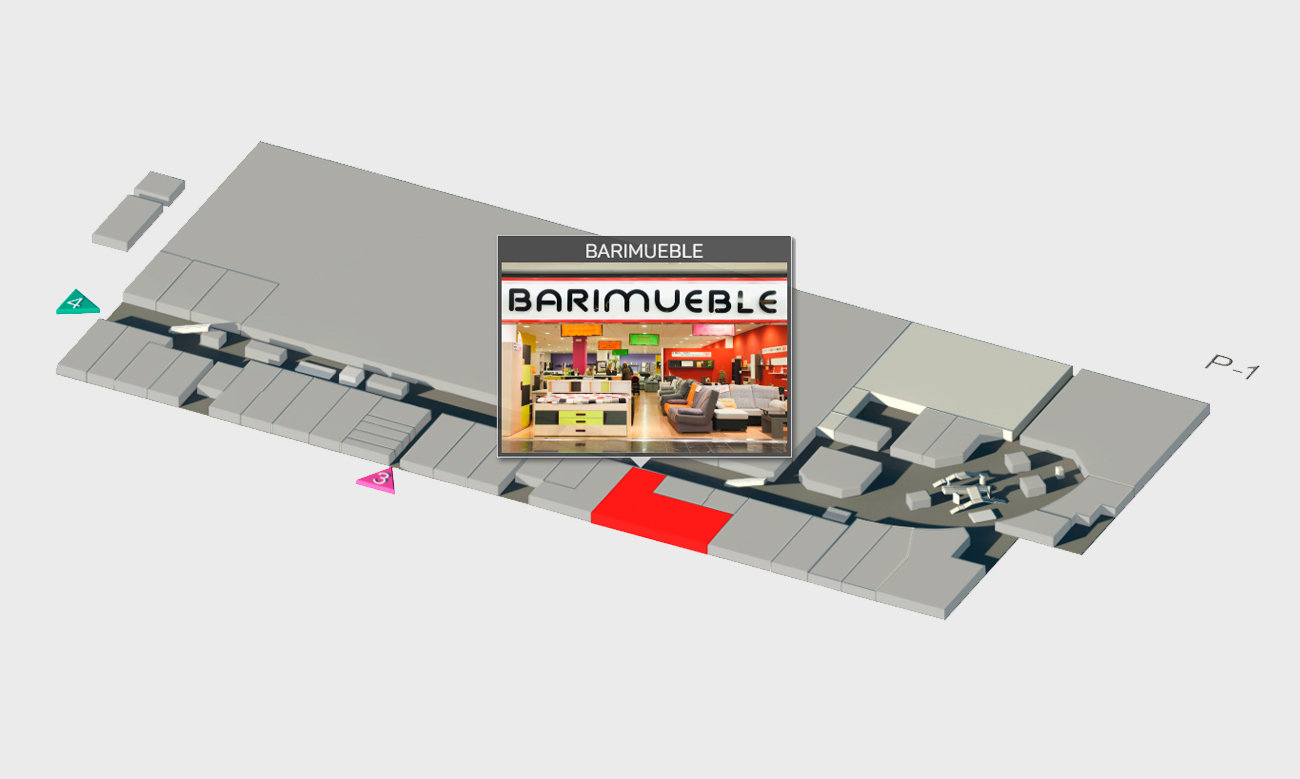 1 / 10
8 stores
Find the closest Barimueble furinture store to you.
Personalized assistance
We assist you so you find what you're looking for.
Financing
Pay at your pace. Up to 24 months without interests.
Delivery and assembly
We take care of everything so you don't have to worry about a thing.
Affordable furniture in Barberà del Vallès
At Barimueble Baricentro we offer you all the furniture to decorate your home at the best price. Here you can buy that comfortable sofa that you have been dreaming of or that modern table that you imagined. And being so affordable, our furniture is not only comfortable for you, but also for your pocket.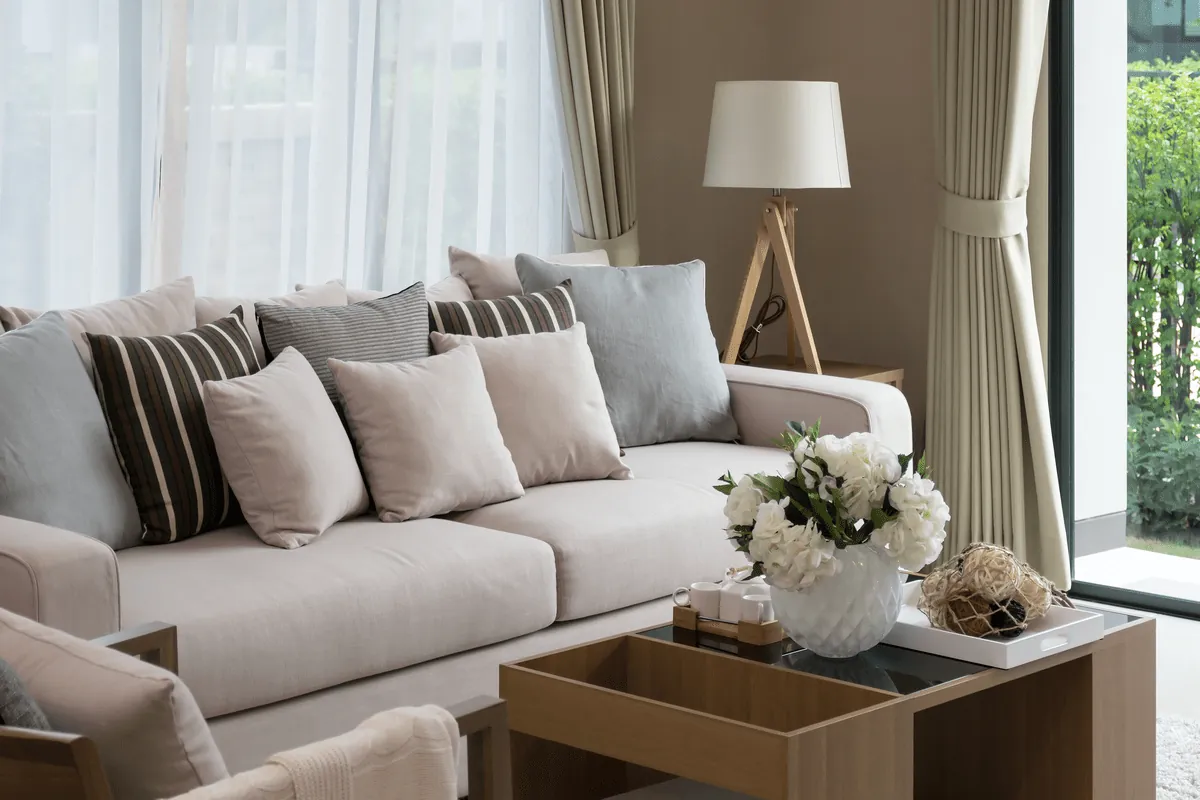 Sofas Baricentro
When choosing a new sofa there are many decisions to make, 2 or 3 seats? Corner or straight? Do I want to be able to stretch? Luckily, our clerks at the Barimueble store near Barberà del Vallès will be there to advise you and make sure you get the sofa that best suits you.
See Sofas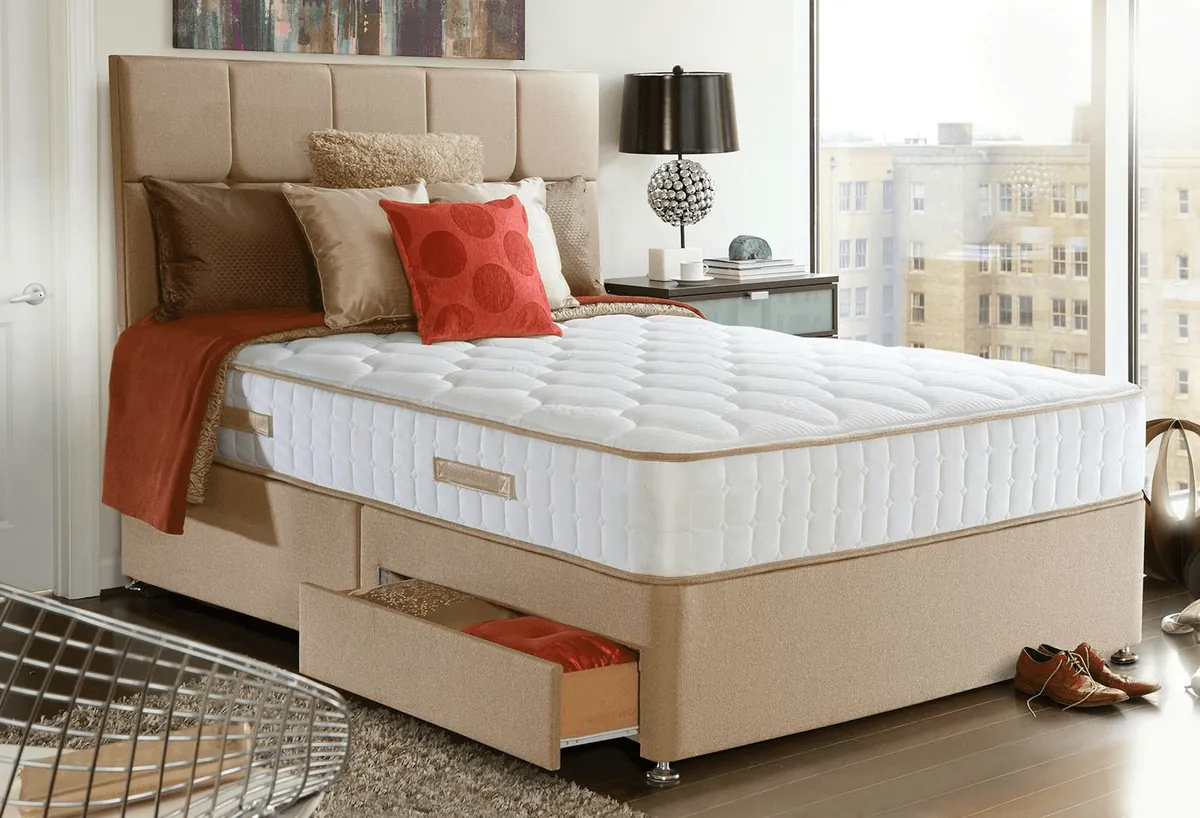 Mattresses Baricentro
When you want to buy a mattress or a bed, no matter how much time you spend comparing springs versus latex, it will never be better than trying it out in our furniture store near Barberà del Vallès.
See Mattresses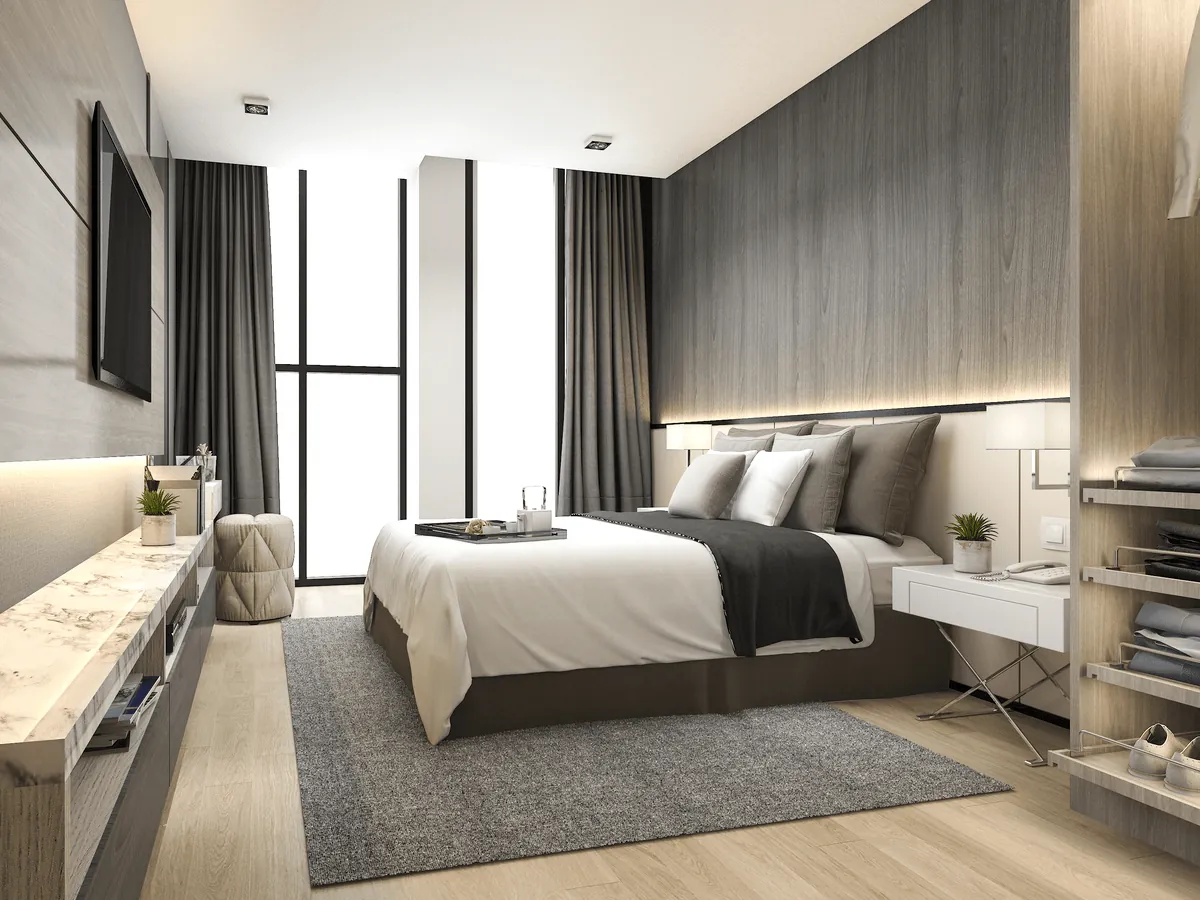 Bedrooms Baricentro
At the Baricentro store we have all the furniture so you can make big renovations to your bedroom at a small cost. Transform your home with our wardrobes, beds, nightstands and chests of drawers.
See Bedrooms
F.A.Q's
How to arrive?
By car you can get there by the AP-7 and C-58 motorways and the N-150 road. It is less than 15 minutes from Rubí, Sant Cugat, Sabadell and Terrassa. From Barcelona less than 25 minutes. Baricentro is also accessible by public transport. We leave you a list of the buses available from each location: - Barcelona: A2 - Sabadell: B2 / A1 - Terrassa: C2 / C5 + A1 / B2 - Sant Cugat and Rubí: B7 + B2 - Cerdanyola del Vallès: B2 and B4 Once in Baricentro, enter through door No. 3 and turn right, you will find the store on the right side. The Barimueble store is located on the lower floor (P-1) in premises 18 - 19 of Baricentro.
Are you open on holidays?
We're generally not, we close the following days: - January 1: New Year - January 6: Reyes Magos - April 14: Jueves Santo - April 15: Viernes Santo - April 18: Easter Monday - June 6: Easter Monday Granada - June 24: Sant Joan - July 4: Festa Major - August 15: la Asunción - October 12: National Holiday of Spain - November 1: Todos los Santos - December 6: Constitution Day - December 26: San Esteban